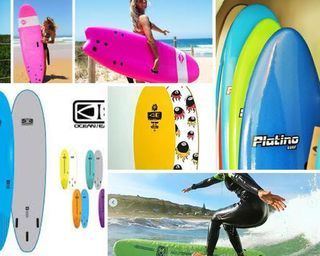 Long gone are the days of foamies being exclusively for surf schools or young groms learning to surf. The foamie revolution is here and there are so many exciting options out there to choose from!
Foamies (also called soft top surfboards) have come a long way in recent years in terms of the design and quality of construction. Most have a minimum of two stringers, high density slick bottom's and are heat treated to ensure less delamination.
-They offer great stability in the water (they are usually higher in volume for the same length short board).
- They're are ideal for those days when the waves are soft , crumbly and closing out.
-
Due to the soft foam construction they offer more protection from the board hitting you (or other surfers).
- They are a more economical purchase compared to fibreglass surfboards.
-
They are a great choice for smaller summer days, loads of fun and will have you smiling as you catch wave after wave.
Here are our three top picks;
Platino Soft Tops
- These are a great entry level choice for any grom or adult learner. They represent great value for money, starting from $350 for a 6', they come with fins, leash and a traction. They also come in a great range of super cool colours to choose from. One of our best selling
foamies
!
This is a great option for the girls. It features a two way handle so you can comfortably carry your board down the beach then flip the handle back in for a flat deck surface. With high density foam, X density EPS foam core and
Sally's
signature Pink style, this is a great option for any girl's quiver.
This is our favourite foamie if you're looking for something that's a bit more performance oriented and it's a foamie that doesn't look like a foamie!
The
Maui Darkhorse
has a few high spec features that we love. Featuring Vortex construction (foam and glass Hybrid soft top and bottom), high density EVA rails, tail channels and extra rocker in the nose (no nose diving). Shaped by
Jon Henderson
Santa Cruz, the
Maui Darkhorse
is a great option for any experienced surfer to give a foamie a go.
If you're unsure of the right foamie soft top surfboard for you, pop in to
newwave
and see us, we have a
big selection
and are experts at matching you to the right foamie.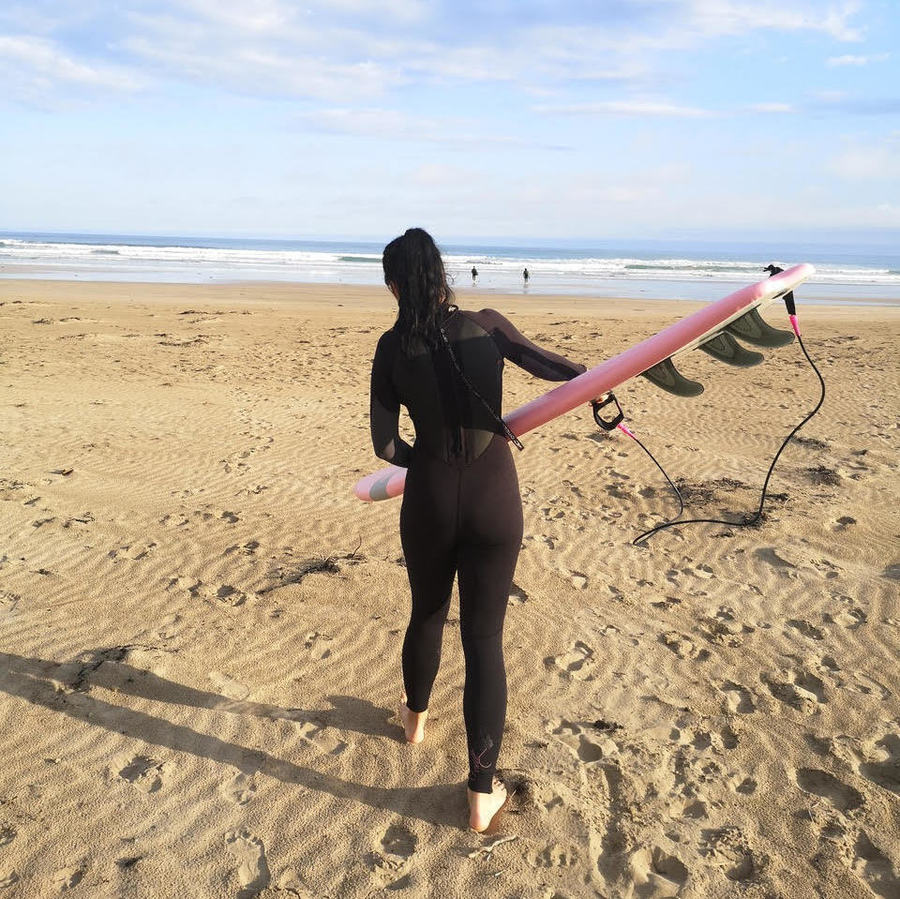 Posted: Thursday 5 November 2020