Surf Lessons & Hire
Want to learn to surf in Gisborne?

Gisborne has some of the best surfing beaches in New Zealand. Our team of experienced coaches have excellent local knowledge to keep you safe and ensure you have a great surfing experience!
We offer surf lessons to all ages and abilities. Our lessons include the surfboard & wetsuit. In these two hour lessons we introduce safety, etiquette, surfboard positioning, standing up & wave riding techniques.
Our aim is to get you out there on a wave and have some fun!
Our head surf coach John has been an enthusiastic surfer since 1968. Actively involved in Surf Life Saving since 1974 at Mangawhai Heads, John moved from Auckland to Gisborne in 1976 and where he continued his lifelong passion for surfing and life saving. He hold's NZSLS instructor and examiner credentials at Wainui Surf Club.
John spends the New Zealand winter months in Indonesia's West Java, were he helped found a surf life saving club in 1995. It's still going strong today and the club have been credited with saving literally hundreds of people from drowning and trained hundreds of lifeguards.
In 2005 John began and still runs a surfing and water sports development organization in Indonesia;
https://spora-pangandaran.business.site/
"I love teaching people the basic skills to enjoy surfing and seeing their smiles after their first successful ride!" ~ John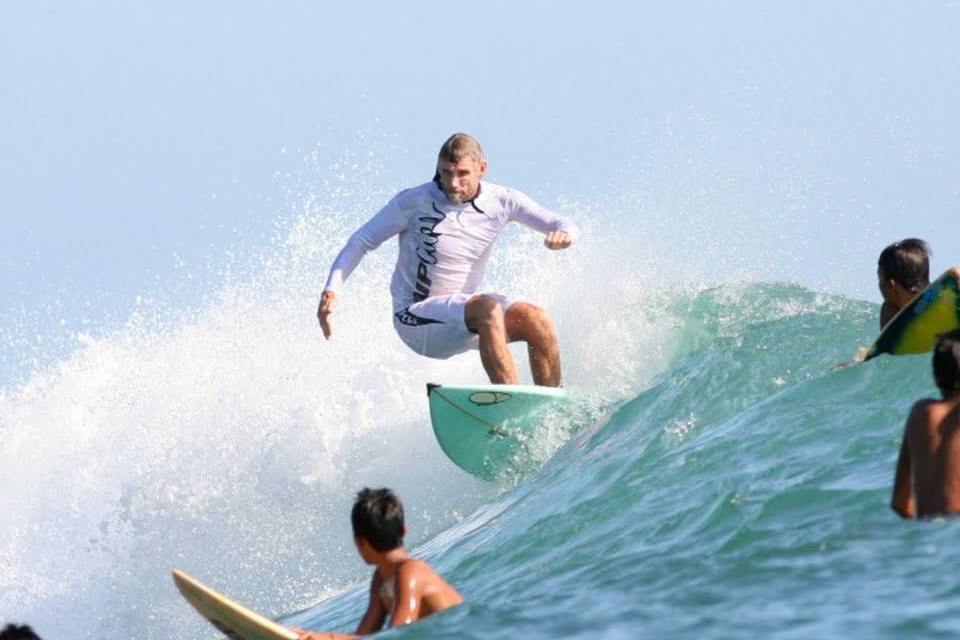 Intermediate/ Advanced Surf Lessons
Our surf lessons don't just cover beginners. We are the only Surfboard manufacturer in Gisborne providing surf lessons, we back up our surf school with an all in one surf shop and expert advice from our shapers. We offer great rates on surfboard & wet suit hire, and sell second hand boards.
All of our intermediate and advanced lessons include;
• Correct board selection
• Ocean knowledge, awareness of rips & tides
• Wave reading & wave selection
• Duck diving
• Positioning in the wave to catch the best part of the wave
• Correct technique for generating speed & setting up for your first manoeuvre.
• Comp tips ( Advanced lessons)
• All intermediate and advanced lessons finish with an option to discuss the best board suited to your ability, with one of the shapers at the newwave factory.
Prices
Surf Lessons
Group lesson 2 hours $60 per person
Private surf lesson $95
New Wave Grom club (kids under 13yrs) $40 per person*
Surfboard/ Wetsuit Hire
Day surfboard hire $40
½ day surfboard hire $30
Day wetsuit hire $20
½ day wetsuit hire $15
* ask about discounted rates for long term rentals*
p 06 8671439
m 021 0732076
e newwavenzsurfboards@gmail.com