Surf Lessons & Hire
Want to learn to surf in Gisborne?

Gisborne has some of the best surfing beaches in New Zealand. Our team of experienced coaches have excellent local knowledge to keep you safe and ensure you have a great surfing experience!
Our lessons include the surfboard & wetsuit. In these two hour lessons we introduce safety, etiquette, surfboard positioning, standing up & wave riding techniques. Our aim is to get you out there on a wave and have some fun!

We are open for surf lessons and rentals all year round. We offer group lessons, private lessons, advanced lessons and run a popular groms club for advancing groms during term time.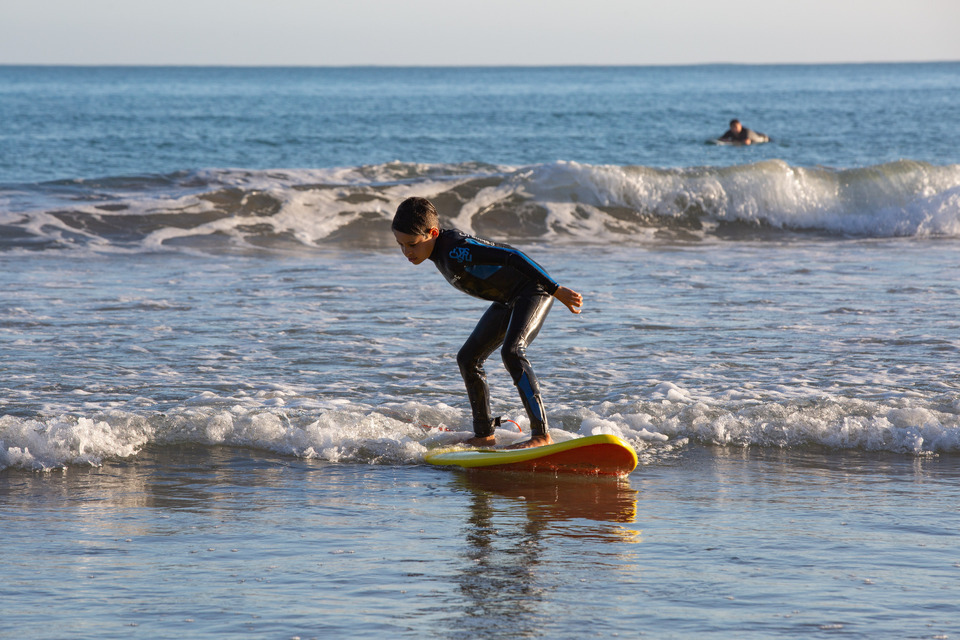 Our group lessons typically begin at our New Wave store where we fit you out with the best size wetsuit & surfboard, arrange your payment & safety info, then you meet the coach and travel to the best surf spot on the day. Usually town 'Pipe' or Roberts Rd but occasionally we travel over to the coast at Northern Makorori. If you want a lesson outside of business hours or on a public holiday we can easily arrange this for you.

Join the crew from New Wave Surf school and experience the thrill of surfing!

Prices
Surf Lessons
Group lesson $60 per person ( 2 hours)
Private surf lesson from $95 ( 2 -4 surfers)
Private surf lesson $125 ( 1 on 1)
Advanced surf lesson $125 ( 1 on 1)
Groms Club
Our groms club runs during term time and is ideal for young shredders from age 7 + who have mastered the basics but need coaching to get their skills to the next level. In this session we cover wave reading and selection, correct pop up technique, duck diving and correct positioning in the wave. Groms must have their own surfboard and wetsuit.

Groms Club progression sessions (for advancing groms) $120 for 3 weeks ( held after school one day a week).
See here for current Groms Club bookings.
Surfboard/ Wetsuit Hire
Day surfboard hire $40
½ day surfboard hire $30
Day wetsuit hire $20
½ day wetsuit hire $15
* Ask about discounted rates for long term rentals.
* We also offer pick up and drop off surfboard and wetsuit rentals to any accredited motels or Air B&B (accommodation please enquire first).
Intermediate/ Advanced Surf Lessons
Our surf lessons don't just cover beginners. We are the only Surfboard manufacturer in Gisborne providing surf lessons, we back up our surf school with an all in one surf shop and expert advice from our shapers. We offer great rates on surfboard & wet suit hire, and sell second hand boards.
All of our intermediate and advanced lessons include;
• Correct board selection
• Ocean knowledge, awareness of rips & tides
• Wave reading & wave selection
• Duck diving
• Positioning in the wave to catch the best part of the wave
• Correct technique for generating speed & setting up for your first manoeuvre.
• Comp tips ( Advanced lessons)
• All intermediate and advanced lessons finish with an option to discuss the best board suited to your ability, with one of the shapers at the newwave factory.